CBD has become a popular supplement for bolstering our health and combatting many conditions. However, introducing it to our body is a matter of preference for most people. When selecting CBD products, there are many choices, from capsules and tinctures to gummies and balms. For the former, CBD oil is harvested from the cannabis plant but can be unpleasant to ingest.
Fortunately, this issue has been addressed as more and more people find creative ways to introduce CBD oil to everyday recipes. As a result, CBD oil has, perhaps stereotypically, made its way into the kitchen to serve as an ingredient in dishes we all know and love so we can maximize its nutritional effects. With this article, we will be giving some examples of how CBD oil can prove to be a beneficial cooking oil in your home.
Cooking with CBD Oil
One of the advantages of cooking with CBD oil is that oils are a relatively common ingredient in many recipes. Due to this, it is straightforward to cook with and is adaptable enough to be cooked in several fun ways. It can be used when cooking dinner, a snack, or blended into beverages for when you are on the go. However, it is essential to clarify that CBD can not get you high. The psychoactive ingredient in cannabis is called tetrahydrocannabinol (THC). Cannabidiol (CBD) is a separate substance with no psychoactive or intoxicating effects. So, you will not have to worry about dishes cooked with CBD oil getting you or your dinner guests high.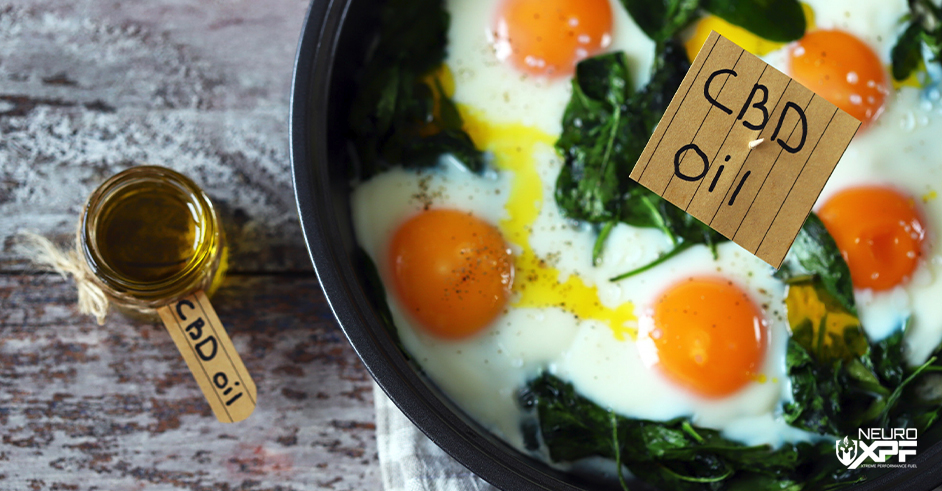 You can cook savory or sweet dishes with little to no flavor conflicts when cooking with CBD oil. Ultimately, the only limitation is related to your tastes. Whether you like sweet, savory, spicy, or mild, there is bound to be a recipe that you can implement CBD oil into successfully. Here are six ideas we've found most people love.
You will be extremely hard-pressed to find a person on Earth who does not love a good cookie. These treats are a hallmark of holidays, birthdays, and simple everyday treats that we have enjoyed since we were children—often accompanied by a glass of milk. However, in adulthood, cookies can also make for an excellent host for CBD oil without compromising that delicious taste we all know and love.
Baking cookies with CBD oil is a simple matter, with the only caveat being that you have to make the dough yourself rather than relying on a pre-made dough like Tollhouse. To make these CBD-infused chocolate cookies, you will need the following ingredients:
One cup wheat flour
¼ cup chocolate (crushed)
Two tablespoons sugar
One tablespoon baking soda
Two teaspoons coconut oil
One egg
One tablespoon vanilla essence
One cup butter
7 to 15 drops of CBD oil
Once you have gathered the ingredients, your first step is to preheat your oven to a balmy 375°. While the range is heating, take your wheat flour, baking powder, coconut oil, and chocolate and put them together in a mixing bowl. Then, as the name implies, mix these ingredients. Once you have finished mixing those ingredients, take a second bowl and place the other half of the coconut oil along with the melted butter, egg, sugar, and CBD oil. Mix these as well until you find yourself with a smooth batter. Then combine the contents of both bowls, and you will have your dough.
Once your dough is made, begin separating it into the number of cookies you aim to bake by flattening portions until they are in the familiar shape of a cookie. Then arrange them on a tray and bake for 9 to 11 minutes. Once they are finished baking, you will have a sweet treat infused with cannabidiol.
Recipe #2: Cheesy Mashed Potatoes
If we were to identify two foods that have become staples of the American palette, we would have to say cheese and potatoes. They are highly versatile and go with virtually any meal you care to consume. Mix them, and you have a delightful addition to your evening meal. Do so with CBD oil in the mix, and you are looking at a healthy dish packed with supplementary benefits.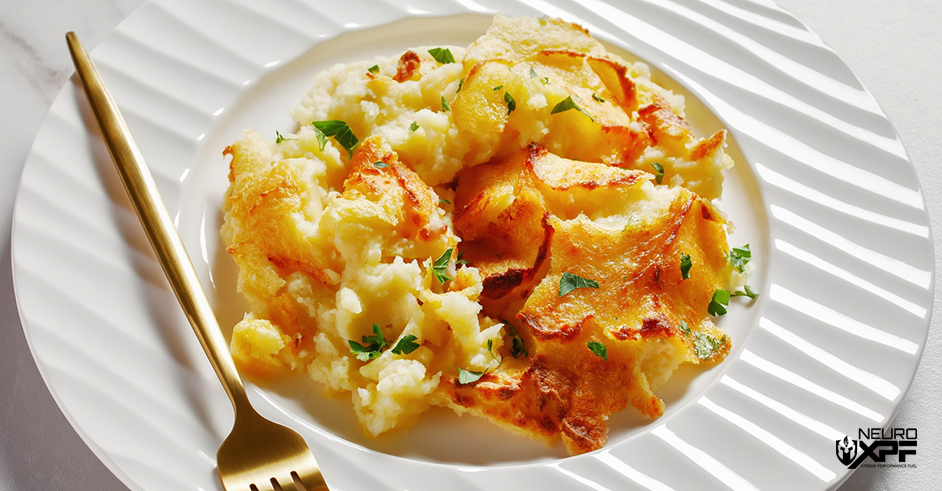 Like with any meal, you will need specific ingredients to make these mashed potatoes a reality:
11 cups of cooked mashed potatoes
One cup of cream (whipped)
One cup of your preferred cheese
16mg of CBD oil
Three tablespoons of butter
¼ teaspoon of salt
Once you have your ingredients, you will need to pour the mashed potatoes and the cheese into a transparent bowl. Then you add the cream, butter, CBD oil, and salt. You can even add additional cheese to taste if you so desire. Then you mix it all until you have the consistency you would expect of your mashed potatoes. After that, it is just a matter of transferring the mashed potatoes to a non-stick container and, if you like, sprinkle more cheese on top for good measure. Unlike the cookies, which are good hot or cold, you will want to serve this while it's hot.
Recipe #3: Tea
Now, I know what you are thinking. Tea is hardly a hassle to make, so it probably should not be listed here. But hear us out on this. Tea is an excellent way to start the morning off right. It is healthy for you, goes down easier than coffee, and is open to a broader array of extras, including CBD oil.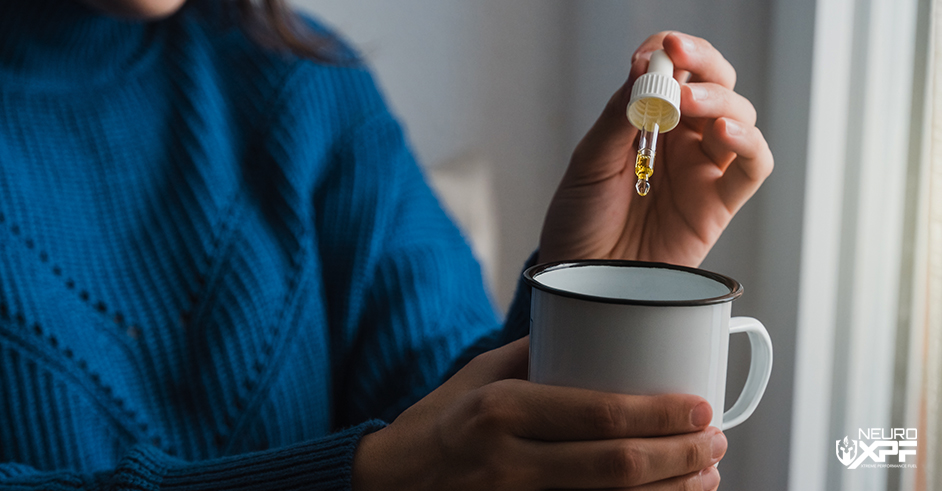 While this is not a recipe per se, it is recommended to have the following on hand:
One tea bag of your preferred tea
Four glasses of water
Five tablespoons of honey
Two tablespoons of lemon juice
Now, this is designed to make a slightly larger tea reservoir so you can go back for more if you need the extra caffeine. First, you will want to take the water and boil it before transferring it to a bowl, teapot, or jar. Then you submerge your teabag as you would typically do in the mug. Once the teabag is in, add the honey, CBD oil, and lemon, and mix it all until the tea is fully saturated. After that, pour yourself a mug or two and enjoy. It is a straightforward method for adding CBD oil to your daily diet but can be excellent for your tea enthusiasts out there.
Recipe #4: Whipped Cream
Everyone loves desserts. Our cookie recipe at the start of this article proves that. However, sometimes you want to go above and beyond for those desserts that are better with whipped cream. If you want to maximize the impact of your CBD in your desserts, you might want to consider making your own whipped cream infused with CBD oil. This way, your sweet treats get a little extra something from the toppings.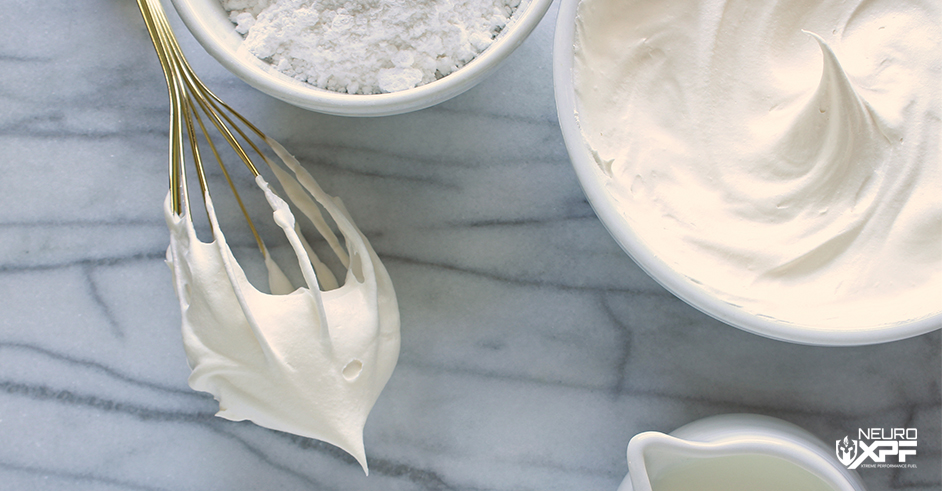 To make your own whipped cream, you will need:
Four cups heavy whipping cream
¼ cup of icing sugar
Three tablespoons vanilla extract
33mg CBD oil
The first step of making your own whipped cream is putting a bowl in the refrigerator to cool for about 25 to 30 minutes. Once the bowl is nice and cold, place all of the above ingredients inside and use a mixer with a whisk attachment to combine them while getting the proper texture expected of whipped cream. Once the whipped cream is mixed and appropriate in texture, serve it on your favorite desserts and enjoy the CBD-infused goodness.
Recipe #5: Spaghetti Sauce
Italian food is probably one of the best types out there. Not many people would willingly refuse a warm bowl of spaghetti in marinara sauce. For the CBD enthusiasts of the world, there is a way to turn your pasta into a rich source of CBD: with a hearty Italian meal.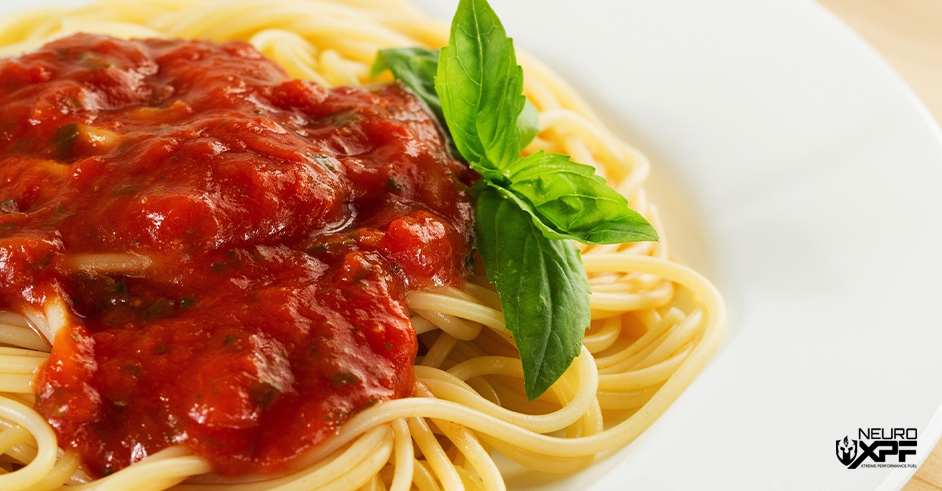 To do so, you will need the following ingredients:
400mg canned tomato paste
One medium-sized onion (chopped)
250mg beef (minced)
Two garlic cloves (minced)
Two bay leaves
½ cup red pepper (chopped)
½ cup water
Two tablespoons tomato puree
½ tablespoon olive oil
½ tablespoon salt
½ tablespoon pepper
½ tablespoon thyme
25mg parmesan cheese (grated)
One beef stock cube
A dose of CBD oil (personal preference)
With your ingredients ready, the only obstacle left is to start cooking:
Prep your onion, garlic, and parmesan, then set them aside afterward. Boil the water and then mix the beef cube into it.
Take your olive and CBD oils, pour them into a medium-sized saucepan, and place them over medium heat until hot. Then add the onion and garlic to the oil mixture and cook until they give off a little bit of liquid.
Increase the heat, add the minced beef to the mix, and resume cooking until the meat is browned.
Once that is done, add all the other ingredients (save for the parmesan). Please leave it to cook for 10 to 15 minutes, and stir occasionally. After that, season the sauce to your preferred taste, remove from the heat, and pour it over your pasta and there you have it.
Recipe #6: Spaghetti Sauce II
Now, we hear what you are saying. As good as it sounds, pasta sauce has meat, and meat is not for everyone. Thankfully, the person who made that recipe has you vegetarians covered. There is a vegetarian CBD oil pasta sauce as delicious as the meat sauce without any guilt.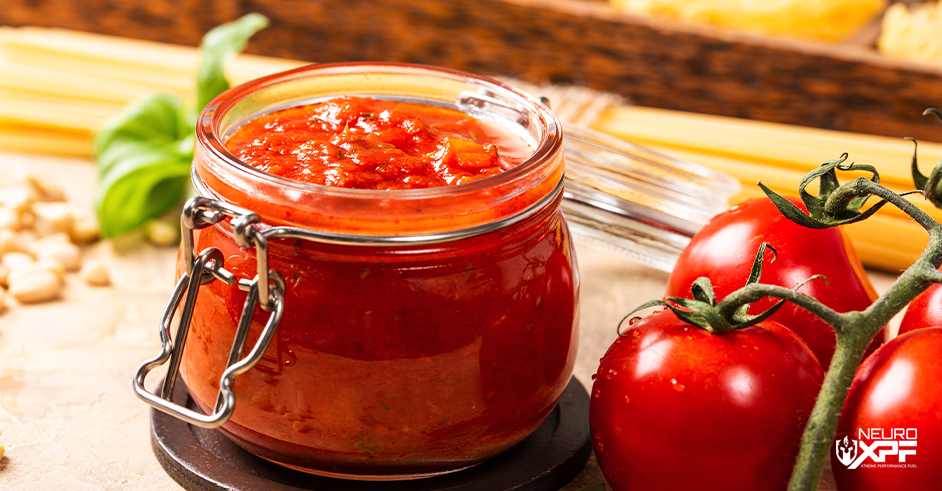 For this sauce, you will need:
28 oz whole tomatoes (peeled; fresh or canned)
12 oz roasted red peppers (chopped)
Four fresh basil leaves
Five cups spinach
One cup onions (peeled and chopped)
Six tablespoons olive oil
Two tablespoons tomato paste
Two garlic cloves (minced)
Two yellow squashes (diced)
Two zucchinis (diced)
Three teaspoons mushroom powder
½ teaspoon dry oregano
½ teaspoon salt
½ teaspoon pepper
¼ teaspoon red pepper flakes
A dose of CBD oil (personal preference)
Your first step is to mix your CBD and olive oil and heat it in a medium-sized saucepan over medium heat. Just like the last one. However, add the zucchini, squash, garlic, onion, red pepper flakes, and salt this time. Cook it all over the heat until the vegetables soften. Then, add the roasted peppers, mushroom powder, tomatoes, and pepper and mix it thoroughly. Let the mixture cook for 10 minutes and chop the tomatoes into bite-size pieces once they have softened up.
After that, please remove it from the heat and pour it over your pasta. Sprinkle with parmesan cheese as desired unless you are vegan instead of vegetarian.
Wrapping Up
CBD oil can be an excellent way to bolster your health and combat physical and mental conditions. However, downing a tincture by itself might not be fun for those with a more sensitive palate. While the recipes we have cited here are not the full extent of how you can get cannabidiol into your system, they are undoubtedly effective and tasty. Following any of these recipes will ensure that you not only get the appropriate dosage of cannabidiol into your system to reap the benefits it has to offer but will make sure you also enjoy a nutritious meal or tasty snack.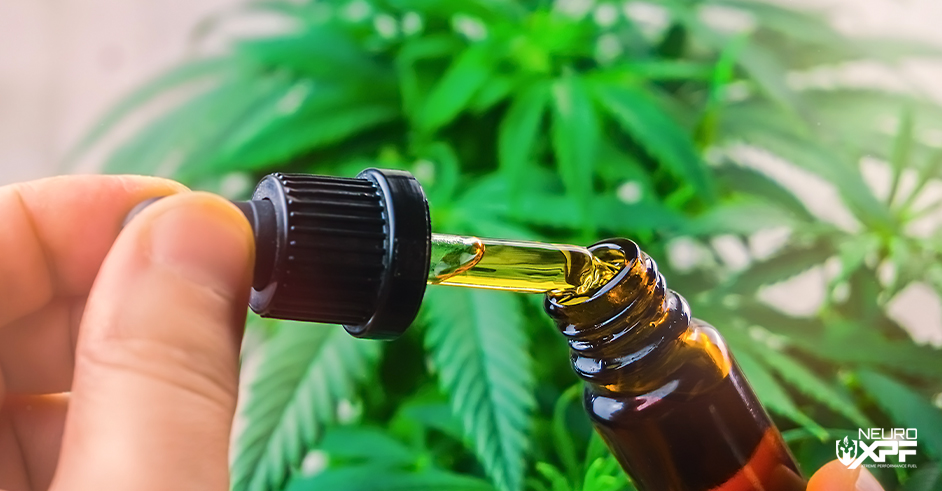 The only remaining challenge is finding CBD oil that you can use in your culinary endeavors. To that end, we at Neuro XPF offer a wide array of CBD supplements, including a CBD/MCT oil that you can use for your cooking needs. So, why not grab a bottle today and get cooking?
Which of these recipes are your favorites? Do you have any of your own recipes that you'd like to share? Have you tried cooking with CBD oil before? Please share with us; we'd love to hear from you!